Polythene
Consultancy
and Services
Polythene Consultancy and Services
With over 25 years of experience in the polythene industry, our focus is on sourcing you top quality polythene products at low cost. We have a trusted network of suppliers, enabling us to ensure the consistency of our products and availability.
Stockholding
Polythene Stockholding – Reduce Your Warehousing Costs
Maximise your space and simplify your inventory management with our simple stockholding service. We'll keep your products in our clean, managed warehouse allowing you to simply take what you need, when you need it.
Simplified Stockholding
Stockholding takes the strain from our customers with:
Reduced inventory; draw what you need, when you need it
Ultra-quick turnaround; get what you want when you want it
No stock outages; prevent customer service issues and production down-time
Cost efficiency; benefit from consistent 'hedged' prices
Even cheaper polythene; purchase larger quantities at lower prices
Simplified purchasing; save on procurement time and costs
Contact us for free advice on stockholding now. It costs nothing to call, but could save you a fortune.
Training
Polythene Product Training – Make the Most of Your Products and Cut Costs
Our fully documented training ensures your team are using your polythene products effectively, efficiently and safely.
Learn from the experts
Shrinkgun Operation
Pallet-Wrap Operation
Machine Stretchfilm Operation
On-Site Training
Novice Operator
Refresher Courses
For details on our training courses and for free advice on making better use of your polythene packaging, contact us today.
Call the sales team for more information
Recycling
Polythene Recycling Services – Cut Costs and Reduce Waste
Waste costs your business money. We can help you to stop spending unnecessarily by cutting your polythene use and increasing your recycling capability.
Our recycling services save you money, improve your environmental record and help protect you against ever-increasing taxes on landfill waste.
Get started today with free advice from our expert team.
Intelligent Recycling Solutions
Excelothene's unrivalled knowledge of best practice for the use and recycling of polythene packaging means we can offer a tailored solution that's simple to execute and will save you money.
Our in-house experts can manage the entire process; advising on improvements, arranging waste collection, storage and utilising established recycling systems.
Our recycling solutions not only improve your environmental performance, but significantly reduce your costs too. Our aim is the optimum balance between performance and the environmental impact of your business.
Accreditations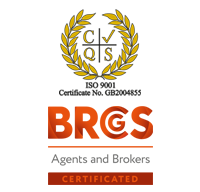 Sustainable Packaging – Environmentally Friendly
Polythene is a significant contributor to landfill and the production and transportation of polythene packaging has environmental impacts that have widespread implications. That's why we're focused on making our products as sustainable as possible, and in doing so we can cut your costs.