Get in touch to learn more about our services or how we can help you to cut your polythene costs by up to 40%.
Accreditations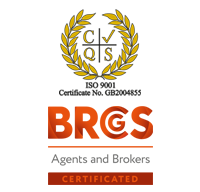 Sustainable Packaging – Environmentally Friendly
Polythene is a significant contributor to landfill and the production and transportation of polythene packaging has environmental impacts that have widespread implications. That's why we're focused on making our products as sustainable as possible, and in doing so we can cut your costs.